EASTERN BAY PRIMARY HEALTH ALLIANCE
Serving the Eastern Bay of Plenty
We work to improve your overall health, supporting you with all aspects of your life.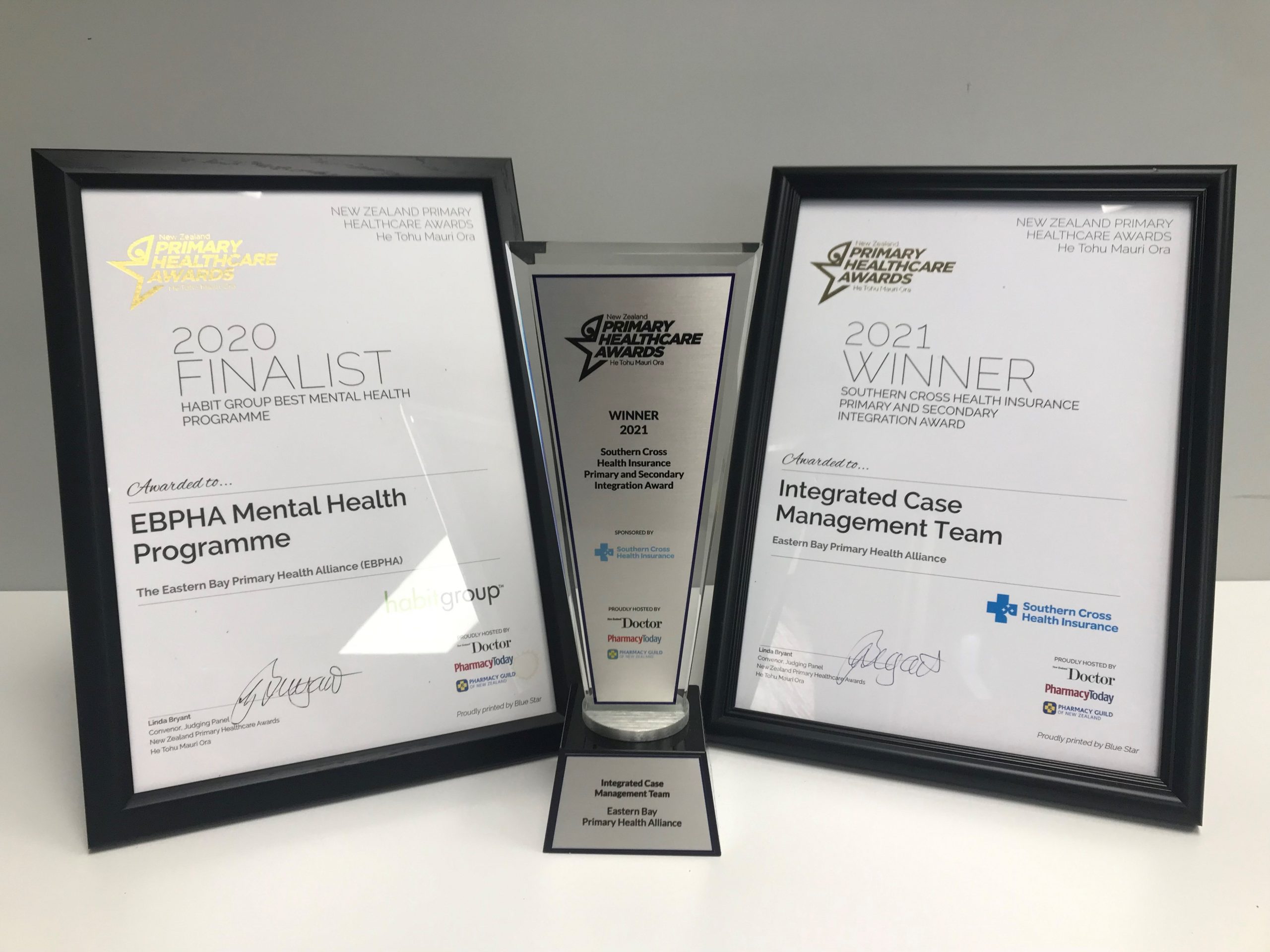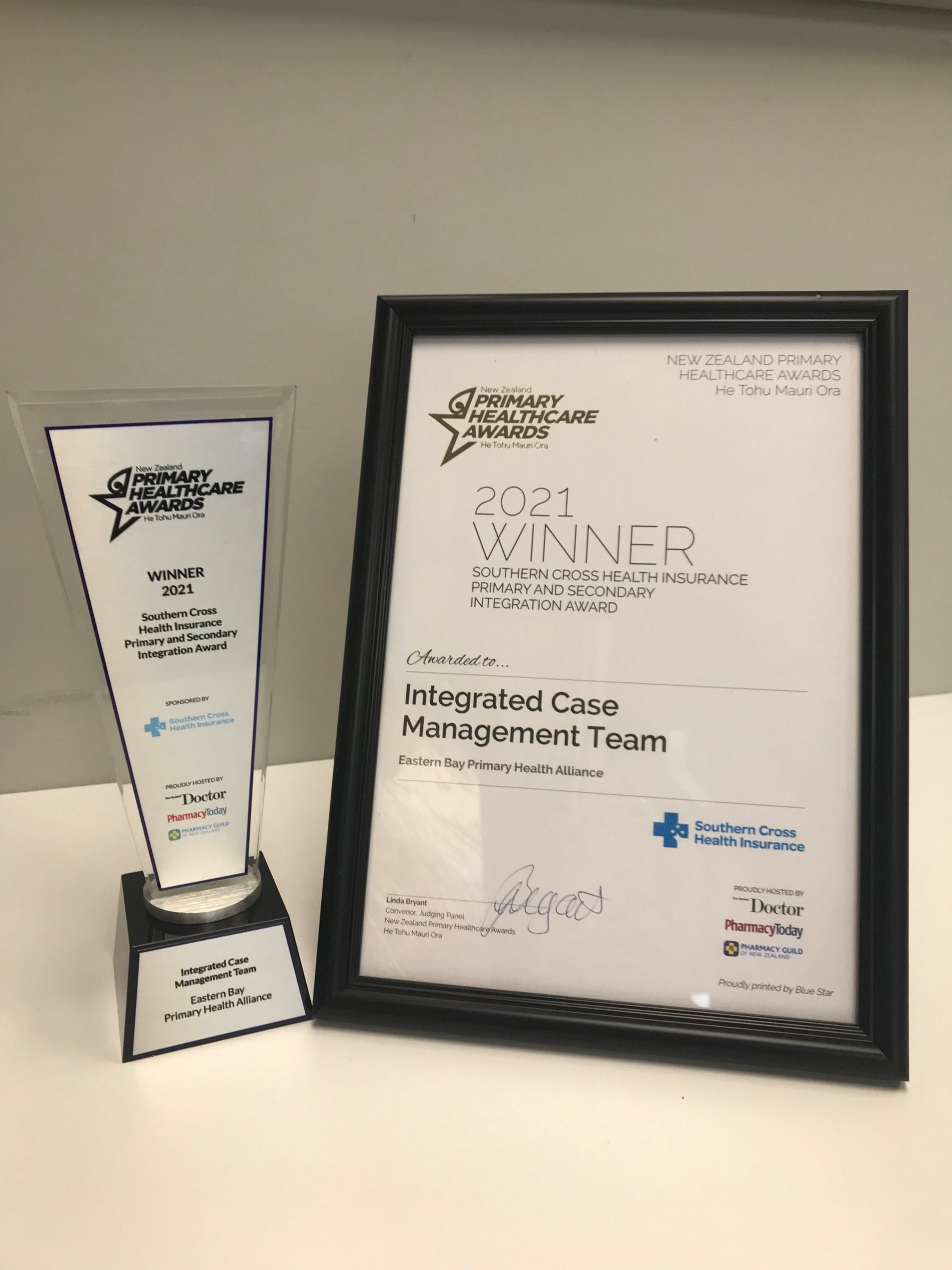 2021 Winners - Integrated Case Management Team
New Zealand Primary Healthcare Award winners of the 'Southern Cross Health Insurance Primary and Secondary Integration Award'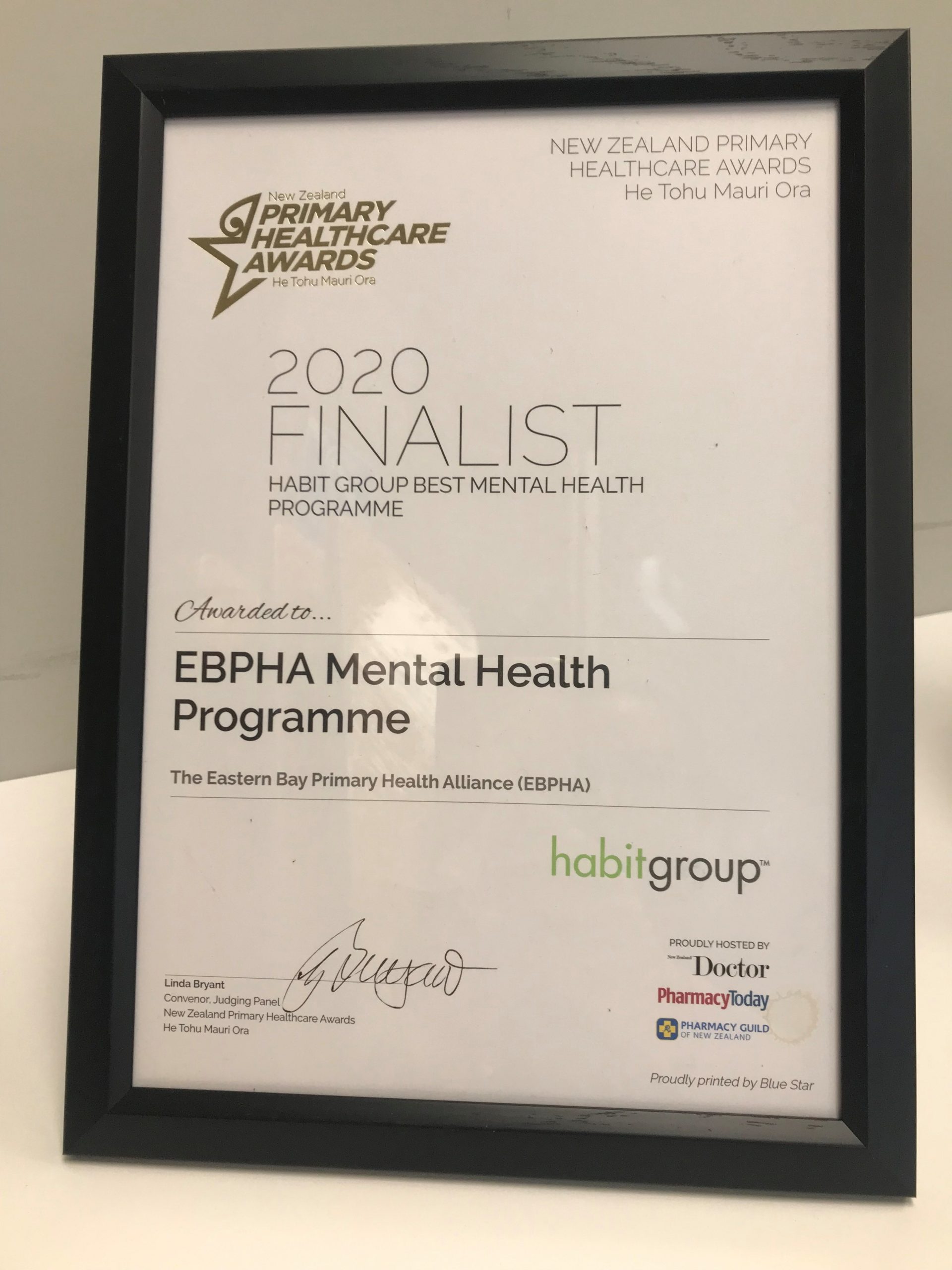 2020 Finalist - Mental Health Programme
New Zealand Primary Healthcare Award finalists in the 'Habit Group Best Mental Health Programme'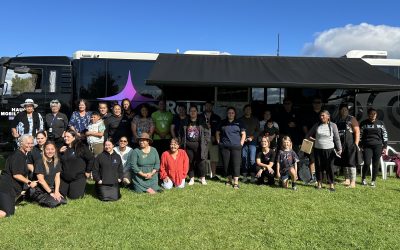 We were invited to attend the Veterans Oranga Expo in Te Teko, hosted and organised by Te Teko RSA and Te Puna Ora o Mataatua.  Four staff from EBPHA attended the day, setting up two stalls to share information about the services we provide.  It was an excellent...