Find an opportunity, plan your own future and be part of creating a healthier community together.
At Eastern Bay Primary Health Alliance we are always looking for caring individuals who are passionate about delivering positive outcomes for those we serve. If you're interested in developing a career with dedicated health professionals, then we would like to hear from you.
The Community Health Manager will oversee service delivery, provide clinical oversight, implement new strategies, integrate, and lead agreed services within the organisation and provide the ongoing management of the service(s). The Community Health Manager is also...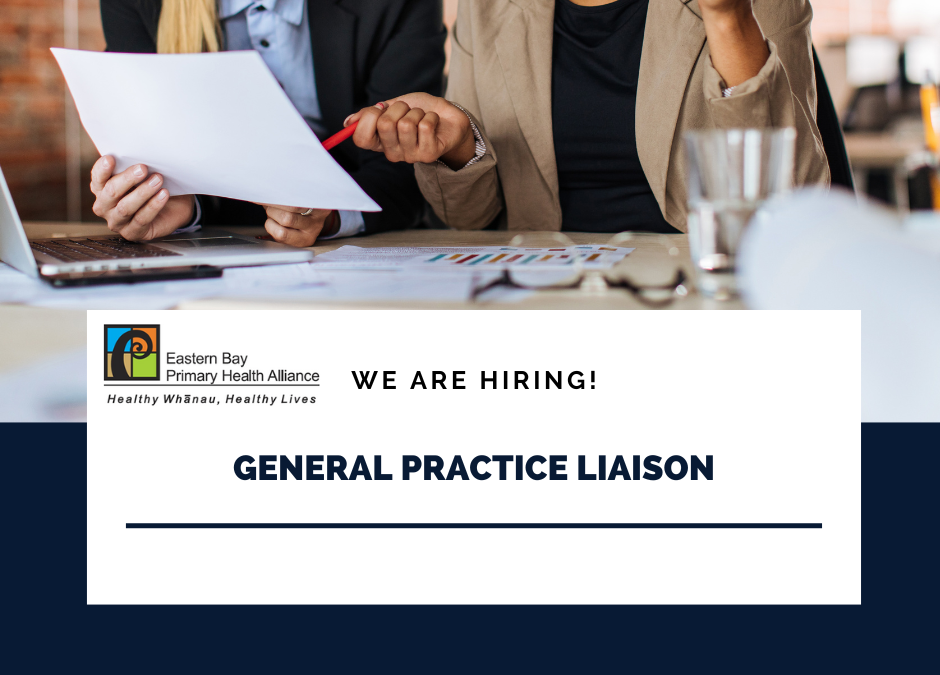 The key responsibilities of this role include: • Developing a strong relationship with Practice Managers• Leading and monitoring our programs to improve access, CVRA, DAR, Smoking Cessation, and Cervical Screening• Supporting practices to achieve EBPHA and Te Whatu...
Healthcare Vacancies in the Eastern Bay
At EBPHA, we support our general practices and healthcare partners by promoting their job vacancies. Find your next career move and experience work life balance, here in the sunny Eastern Bay of Plenty.
We currently have no vacancies to display for EBPHA.